Welcome to ALWAYS TAN

Always Tan first opened our doors in May of 1998. Located just off Highway 285 on Pleasant Park Road, in Conifer. We are less than 10 miles from Evergreen Lake. Always Tan offers clients a tanning experience like no other. We provide the finest indoor lotions, along with friendly attentive service from our staff.
Our goal is to provide a refreshingly positive tanning experience in our spotless tanning salon. All of our private tanning suites provide the necessities such as tissue, deodorant, towel and goggles. Each suite is a mini vacation to a tropical location. Our guests enjoy an atmosphere of relaxation and cleanliness, while being treated with courtesy and respect by our professional staff.

We also offer UV Free Airbrush Tanning. Come in, exfoliate and get an instant tan. We use a solution with no toxic chemicals. The same solution as used for the Dancing With The Stars!

Along with our great tanning, we also offer Body Wraps. Wrap up with us and unwrap a new you! In less than two hours you can tighten up that loose skin to lose 6-12 inches and detoxify yourself at the same time. We now offer two different types of body wraps to suit your specific needs.


A wide variety of top notch Accelerators, Moisturizers & Self Tanners!

---

Ear Piercing

Earrings included!

Scentsy

Wickless Candles

DoTERRA Essential Oils

Yes! We have an Oil for That!

Thirty-One Gifts

We are more than just bags!
Come get Color at ALWAYS TAN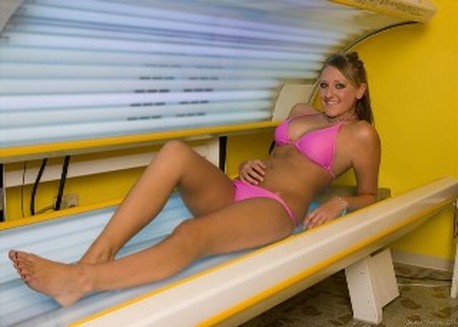 Site powered by Weebly. Managed by
PowWeb